Checklist for Getting Your Home Ready to Sell
Are you repainting as part of a plan to get your home ready to sell? We work with home owners a year or more in advance of selling their homes to help them get the best return on their time and money.
Spend your time and money efficiently when you get your home ready to put onto the market. Whether you are planning to move in a month or a year, you can use this checklist to make sure you are on schedule.
Your Home is in a Beauty Contest
Your home needs to make a great first impression. Follow this checklist to find the most cost-effective repairs.
Exterior Checklist
Pressure wash walkways, drive way, & curbs
Pressure wash house if not repainting
Clean stained roof tiles
& More…
Interior Checklist
Clean light switches plugs, and switch plates.
Inspect and clean windows
Repaint trim, doors, and walls
& More…
Download this Free Checklist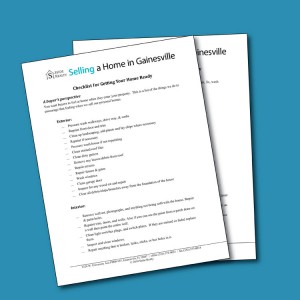 What's the catch? Our evil plan is to show you how amazing our brokerage is, so you realize that there is no one else in the world you'd trust more to help you sell your home.
Privacy Policy: We hate SPAM and promise to keep your email address safe.