Getting Ready to Buy Your Next Home
Everything you need to know
about preparing yourself for buying a home in Gainesville, FL is covered here. Start by getting an overview of the entire home buying process.
Get Your Finances in Order
Tips for making a budges, saving, and paying off your loans.
Improve Your Credit Score
Tricks for improving your credit score so you can save money when you get a mortgage.
Your Goals
Make a plan so it's easy and fun for you to find the right house.
Download this Free eBook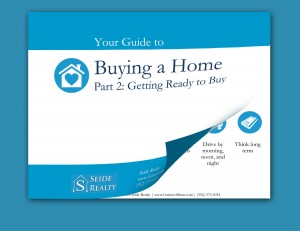 Oops! It looks like you are having trouble with this form. Sorry about that, please contact us for help. info@we-promise.com
What's the catch? Our evil plan is to show you how amazing our brokerage is, so you realize that there is no one else in the world you'd trust more to help you buy your home.
Privacy Policy: We hate SPAM and promise to keep your email address safe.