This condo is no longer available, it sold in early March 2014
Southwood Condo
3933 SW 26th Drive #B, Gainesville FL 32608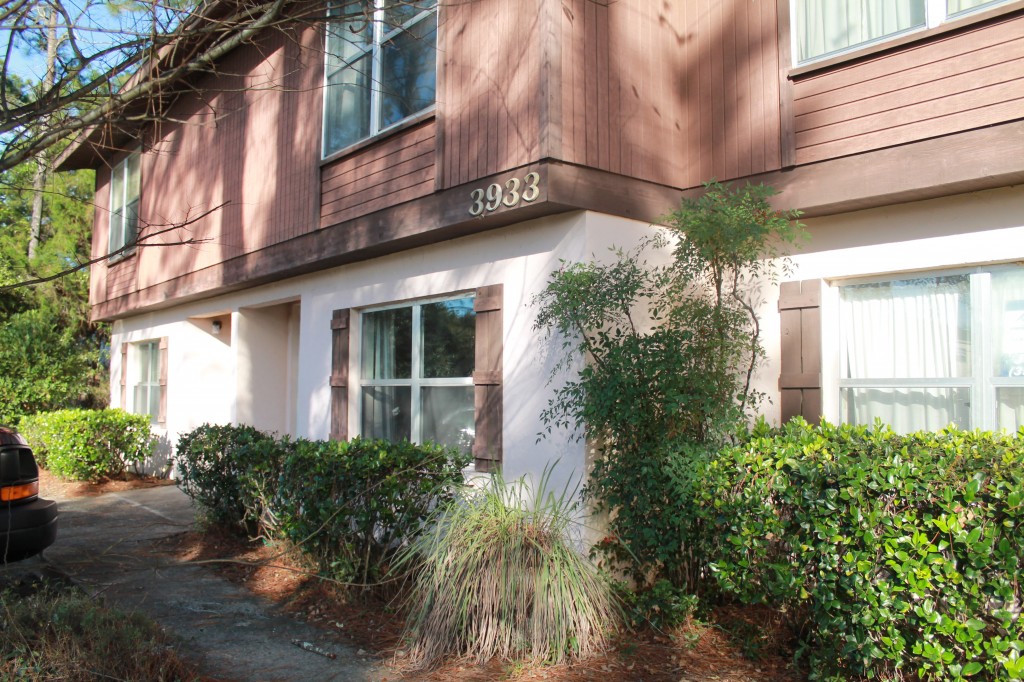 Inexpensive very clean condo perfect for a resident or grad student looking for a place to call home for a few years.
Nice floor plan, remodeled kitchen w/tall cabinets & motion sensor lighting, tiled back splash, wood counter top, separate laundry room, simulated wood floor, light & bright living area, & 1/2 bath downstairs. Need some alone time? Condo is a 2 story w/2 bedrooms & a full bath upstairs. Make the 2nd bedroom your office & add a futon for those overnight guests.
Small fenced backyard w/wood deck. Safe and secure condo. Only minutes to UF or Shands by car, moped, or bicycle. If you need, there is a bus stop out front. Butler Plaza is just around the corner so there is plenty of entertainment close by.
Southwood Condo
3933 SW 26th Drive #B, Gainesville FL 32608
MLS# 348476  |  $52,000  |  2 bedrooms  |  1 1/2 baths
More info available soon.
Map
Schedule an Appointment
Photo Gallery