Are you tired of paying rent every month? Have you reached the point where you're ready to start contributing to an appreciating asset, but don't know where to start?
It's no secret that buying your first home is one of the largest financial decisions you may ever make. However, knowing that there are no hidden costs on buying a property allows you to reach the goal of home ownership without being worried. Follow these steps and you'll discover that your dream isn't that far-fetched and might actually be an incredible experience for you!
Step One – Get Your Finances In Order
This might sound simplistic, but it's really important that you have all of your finances in order before you even begin to consider owning a home.
Do you have a lot of debt? Put a plan in place to get it paid off.
Having trouble with your credit rating? Find a way in which you can work to strengthen your credit score.
Most experts agree that having 20% of the value of a home in savings makes for an excellent loan applicant, so be sure that you are devoting as much as possible to growing your savings too.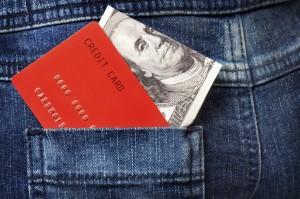 Step Two – Your Goals
When you have successfully completed Step One (good for you!), you're ready to start the search for your new home.
Start by writing down the top 3 things you love, and the 3 things you hate most, about where you live now.  If you have a spouse have them do this too, but don't show each other until after you've written everything down.
It's important in getting to know what you like, and more importantly what you don't like, in a home. How many bedrooms and bathrooms do you need? What area of town would you like to call home? How new of a home would you prefer?Essentially, what does home mean to you and WHY?
At Seide Realty, we've made the process super easy for you and have created a Buyer Questionnaire that we go through with you. These questions allow us to be super efficient with your time and to ensure this journey is as smooth as possible.
Step Three – Setting Up Your Home Search Toolbox
You'll want an easy way to find, evaluate, and keep track of the homes you are interested in. Believe me, if you don't have a system you will quickly feel like you are being buried in information.
If you're doing this on your own take a look at the Realtor.com app, it's tied into most of the national MLS systems and has information that's up to date.
If you are working with Seide Realty we'll make a custom shopping cart for you, thanks to your detailed questionnaire. Unlike other shopping carts you might have come across in Trulia or Zillow, ours is directly tied into the Gainesville MLS, ensuring that only the most up-to-date information on available homes is delivered to you. This will allow you to see what homes are currently available in the market that best fit your needs.
Step Four – Taking Advantage of The Shopping Cart
Thanks to your own tools or the custom shopping cart Seide Realty created for you, you've been busy checking out homes that are for sale. You're favorite-ing the ones that make the short list and deleting the ones that would never work.
Now is the time you start to be proactive in your search.
Take the short list of homes that made it to your favorites list and see if they pass the eye test. Drive by on your way to work and see what traffic is like. Spend an evening and drive by a couple of the homes to see what's going on there at night. Is it loud, busy? Do you like it?
Step Five – Scheduling Showings
When you find a few homes that pass step 4 it's time to make an appointment to see the insides for yourself.
Because you completed the buyer questionnaire, you already know that these homes are pretty close to what you are looking for. Now you're really starting to "kick the tires" and envisioning yourself coming home from work after a long day and calling this house your home.
It's easy – you just tell us what times work best for you. Morning, noon, after work, weekends – just let us know. Seide Realty will schedule showings of the list of homes that have passed the eye test and made the final cut. We will meet at the first home and accompany you inside, and we will visit as many homes as you have time for during your appointment.
Want to know more?
Of course, these few steps are just the beginning of a much bigger picture.
Download Seide Realty's free First Time Home Buyers eBook to get even more tips and tools preparing you to start your home search.