With 1667 homes for sale in Alachua County, there are some "great deals" and investors are starting to look closely at these properties.
As of this writing there are 281 short sales, 51 bank owned properties on the market, and 284 homes are for sale UNDER $100,000.
Finding the Right Property
What makes any real estate a great buy for you as an investor?
Just like any investment it depends on what you are are trying to get out of your investment. Of course you want to be able to get your money back out of the property (called return OF investment) and you want to make money too (called return ON investment). But what else are you looking to accomplish?
Here are some questions to ask yourself
What kind of return do you need to have to make a real estate investment worth having? (compared to your other investment options how much more/less do you need from real estate?)
The cash flow will be a starting point to decide what properties to consider when you buy real estate for investment.
Are you trying to protect your money for retirement?
Then you probably want a property that is in a stable area with a long history of no vacancies.
Do you want to buy a retirement home today and rent it out until you are ready to use it?
You may like a home that can be rented to a professional that will take care of it so you can take advantage of today's low prices.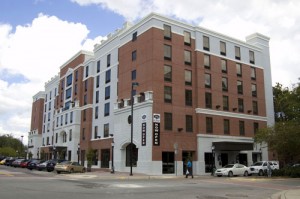 How involved do you want to be in managing it? Are you going to manage the property or have someone else handle it?
Residential real estate takes more work to handle than commercial real estate. In commercial you may even get tenants who will handle all the maintenance on top of paying their lease.
Do you need a tax shelter?
Maybe a fixer upper is right for you – you may be able to deduct your improvements to offset a positive return on investment.
Your motivation and the money you have available is what will drive your decision for the right purchase. Any time you can buy real estate and lease/rent it for more than your expenses (i.e. a positive cash flow) you should have a great investment.
First Time Investor?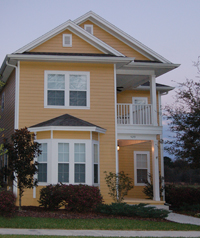 If you are a first time investor thinking of buying a home as a rental property, think about the effort it takes to be a good landlord… If your tenant's dishwasher breaks on Saturday night at 6 p.m. you may want to check it out yourself before calling for help. Sometimes it is just the circuit breaker that has tripped, other times it is the real deal and the dishwasher broken.
If you don't have the time to maintain this investment you may want to shop for a good property management company. They will charge you a monthly fee but the property manager will be the one going in at 6 p.m. on Saturday night. Don't forget to figure this in to your expenses – they don't work for free.
Professional Help
Once you have decided this is the way to go, get with a realtor who knows investment properties.
Go over all the costs involved on each property you are considering. You may get a low purchase price, but what will it cost to make the home livable? What are the average rental rates? Be sure to set some of this rental money aside each month for when the roof, ac, or water heater need repair or replacing. If you are financing this transaction, be sure to check with the banks beforehand. Investment properties require more money for the down payment (usually a 20% deposit) and higher interest rates. Also be sure to include insurance on the home and the property taxes – and their expected escalation each year.
There are many great "How to be a great landlord" books available that give you great advice.
The Best Way to Evaluate an Income Producing Property
Look at the projected gross income (How much rent will your receive?)
Subtract for vacancies and non paying tenants/collection losses (ex: banks will use 3 months worth of rent as the amount to set aside for vacancies).
Now you need to deduct the operating expenses. Some are fixed expenses like taxes and insurance, while others can vary like utilities or maintenance. Save a portion of each month's rent for replacement of items like appliances, air conditioners, air conditioning repairs (from https://vipductcleaning.com/air-duct-cleaning-austin), roof repairs, etc.
Then you need to subtract your monthly payment if you have financed this purchase. You may be eligible for a tax deduction but it won't offset the whole payment, so get with EWM Oakleigh Accountants and see if you are eligible for a tax deduction.
I always felt that if I was paying less than $200/month the first year to obtain a rental property, I was doing great. These days I am seeing many new investors buying a property that has a positive cash flow in the first year. As rents and prices go up over the years, you should be able to see your investment grow, and one day when you sell the property hopefully it will be worth more than what you paid. You can calculate your tax deductions or income received.
There is a risk involved in investing in rental property, and you need to look closely at the risk versus the reward. Only you can decide if the numbers work for you.
If you are looking to "flip" a home in this market, be sure to look very closely at comparable sales. Also look for clauses in your purchase contract that prohibit immediate re-sales of some homes!