The Builder's Association is hosting the 2012 Parade of Homes, giving everyone in Gainesville an opportunity to take a peek at the best trends in construction in our area.
Tile
Remember the days of baby blue and pink bathroom tiles?
Tile fashion has changed a lot since then.
Large floor tiles have become the standard in tiling services dublin.  These days 12×12 tiles  normal and large tiles, measuring from 16×16 and up, are fashionable.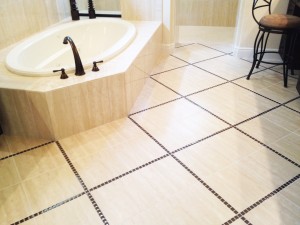 You can accent large areas of tile by including a border or inserting a contrasting color or texture in a pattern.
Glass and metal tiles are popular today, and you will see them as edging between tile and carpet or wood, as a border in a foyer, or dancing across a floor as a pattern.
This photo shows a row of glass tiles inserted between large squares, forming a grid pattern.  The contrasting color and texture sets off the design.  (bathroom by Barry Rutenberg in Wilds Plantation)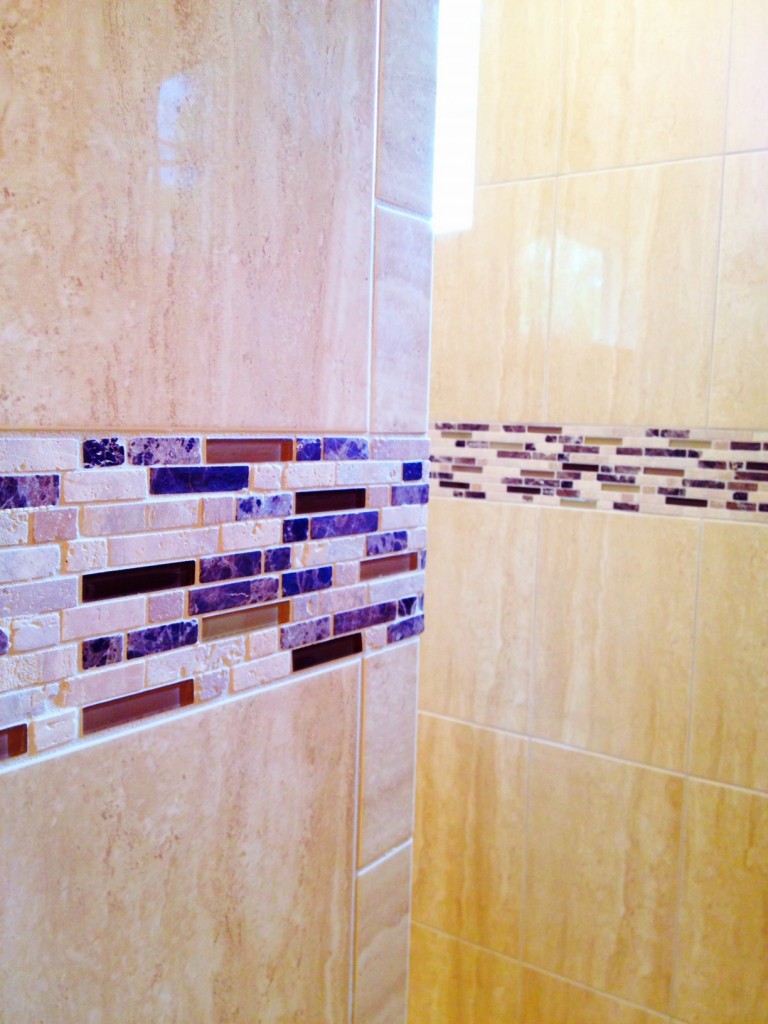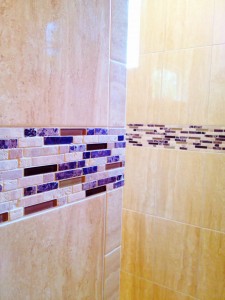 Other options would be to try your favorite color instead of the grown you see in the photo. A little can go a long way, then use towels and accessories to pull that color into the room.
I suggest staying away from strongly colored fixtures, like toilets and sinks, because they are expensive to replace if your color is out of fashion when you are ready to sell your home.
Tile shapes are changing too.  The trend of using "subway" tile has continued.
Oblong tiles are more and more popular, and are appearing in many trendy new hotels.  Homes have been picking up on that trend, and you can see. an example in this bathroom by Barry Rutenberg in Wilds Plantation.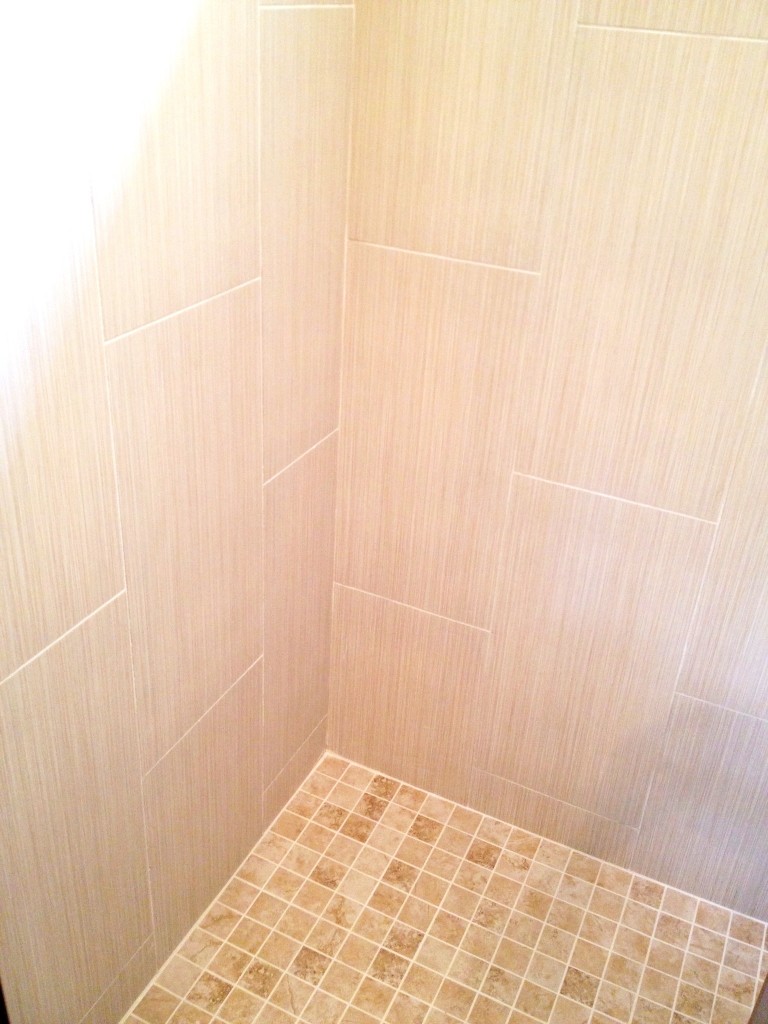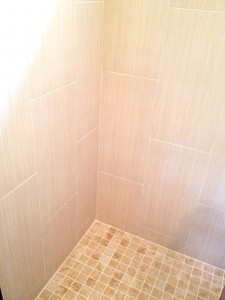 All of the home's bathroom have oblong tiles.
The master shower has a beautiful accent stripe made up of long, skinny pieces of marble, stone, and glass. The guest bathroom has very long and thin tiles from floor to ceiling, with a travertine floor.
Most people nowadays are also getting on with the trend and starting their bathroom remodel with the professional and artistic help of bathroom remodeling san jose.