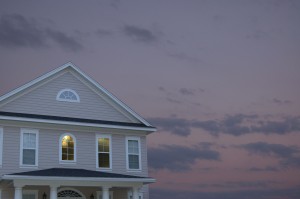 Everyone is wondering how sales are being affected by the tax credit deadline. (Most buyers had to be in a contract by April 30th to qualify for the tax credits being offered by the Federal Government.)
Good News: Home Sales are Stable!
Looking at the contracts reported for May shows that the market is remaining stable.
While there are fewer sales going into contract each day it looks like the average sales price is almost $100,000 higher in May than in April.  Our hopes that the tax incentives would free up money for people who already owned property seem to be happening.
Here's the Nitty Gritty:
In April 2010: 258 homes went under contract totaling $44,635,342 in volume.  That works out to $1.487 million in sales per day and about 8.6 sales per day.
In May 2010: The first 18 1/2 days of May saw 131 homes pended totaling $32,543,895 in volume.  That works out to $1.8 million in sales for each day of May, and about 6.9 contracts per day.  If activity continues at this rate we will see contracts for the month total over $54 million.