Dreaming of a Tree House? MLS 340187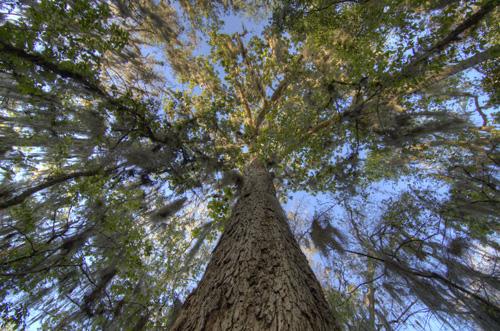 Trying to find the perfect home is stressful and time consuming. You will always have to compromise something – location, home features, schools.Try it another way.Find the most beautiful place in Gainesville, surrounded by mature trees and wildlife, make sure it is close to great schools and shopping, then bring your favorite builder and craft your dream house.Millhopper Road is designated as a Scenic Road because it's one of the most beautiful roads in Alachua County. It's a wandering 2 lane road with oak trees and spanish moss hanging over the roadway. At one end is the Devil's Millhopper State Park and at the other end is San Felasco Hammock State Park.This beautiful lot is perfect for the Nature Lover.You can literally see San Felasco Hammock State Park from your yard.  This is a heavily wooded lot with several heritage trees, including chestnut, hickory, and oaks.The property has been surveyed and the owners have soil test results showing the best locations for construction.

The property is tucked away at the back of The Hammock, a subdivision off Millhopper Road.
Property Information
Price: $195,000

2.55 Acres
Heritage Chestnut, Hickory & Oaks
Suitable for building a large home
Custom-Home Community
Survey
Soil Tests
Near State Park Heritage Trees
Private Road
Paved Access
HOA Dues $550/year
Architectural Review
Creek/Wetlands
Heavily Wooded
Single Family Lot
City Water
Septic required
 
Want a current list of properties for sale along Millhopper Road? Just email us