We invited the neighbors of Florida Park to come visit us at the house we are marketing in the neighborhood.  The people were very friendly and really love living here.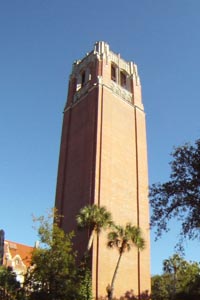 What's so Great about Living in Florida Park?
They love being so close that they can walk to football games, or bike to work on campus.
They love being north of 8th ave to there is a bit of a buffer from UF Students.
They love the history and character of the neighborhood itself.
They love the schools their kids attend, and not having to pay for private school for their kids to get a good education.
They love being in the heart of Gainesville, having a short drive to get just about anywhere in town.
Nobody felt comfortable getting on camera to tell you themselves, so instead we'll show you the beautiful yard – enjoy!
Want a current list of homes for sale in Florida Park? Just email us
Property Information – Florida Park Home – 2002 NW 12th Road, Gainesville FL 32605
This just might be the home you have been waiting for – a spacious, well maintained home in Florida Park near UF Campus. Walk or bike to campus, enjoy local restaurants, stores, and never worry about game day parking again.This house has been lovingly maintained and updated over the years. Kitchen, baths – even the yard are beautiful.The layout of the home works well, with no wasted space or strange "what is that for" areas you often find in older homes. There is plenty of storage, this home has many deep closets.
Price: $390,000

Inside
Size 2,852 sqft living space
4 Bedrooms
2.5 Bathrooms
Living Room
Dining Room
Family Room
Kitchen
Outside
1 Acre Fenced Yard
Refreshing Pool
Detached workshop / man cave / band practice room / teen getaway
Construction
Built in 1954
2 car carport
Brick and concrete block
We can help you find more properties like this