Springtree had fewer sales in 2014 than the previous year, and a larger number of them were distressed properties. Buyers are taking advantage of the foreclosures to get great deals on homes in NW Gainesville.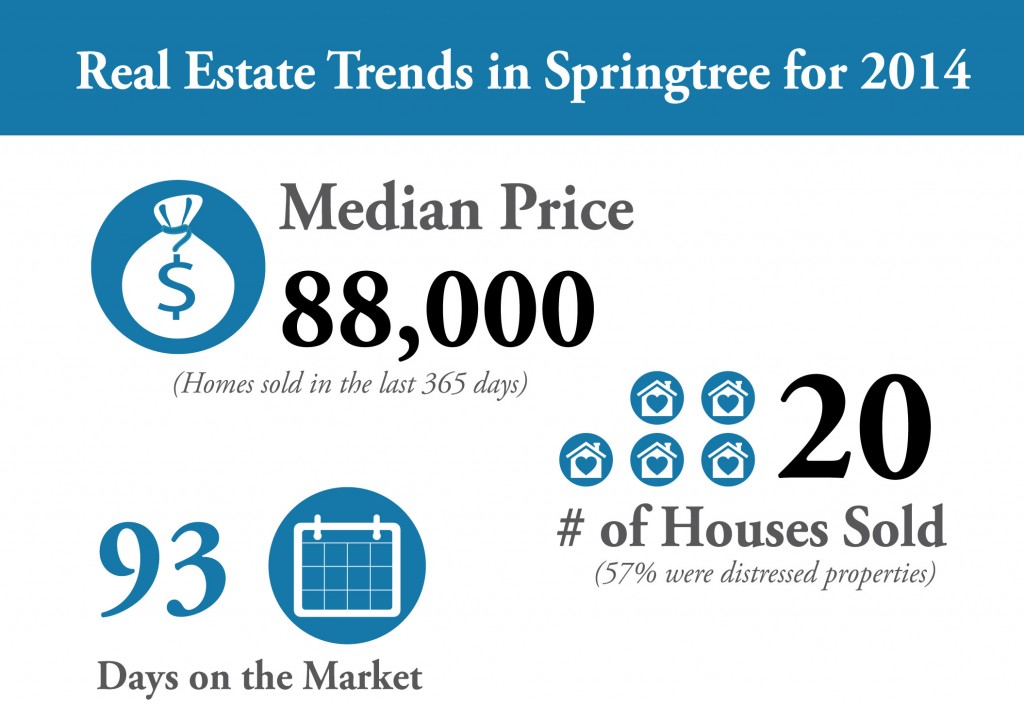 Over half the homes sold this year were short sales or foreclosures. Many homeowners in the area who bought in the last few years may own more than their homes are worth.
The median sale price was $88,000. Some homes sold for much more, some for less, depending on condition, location, and land.
Homes that sold were on the market about 93 days before getting a contract.
Springtree in a subdivision in NW Gainesville FL. Most homes are small single-family homes on about 1/4 of an acre.