Suburban Heights is located in a very desirable area of NW Gainesville – minutes to shops, restaurants, grocers, theatre, UF, the Oaks Mall, and North Florida Regional Hospital.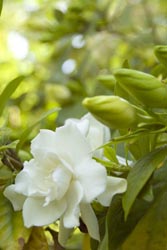 This area was once on the very edge of Gainesville and considered high end. Many of these homes were built with architect drawn plans. Most of these are concrete block pool homes, with Florida rooms or sun rooms. The floor plans are not split, but rather would have one wing of the home with bedrooms, and the other the living areas. At the time this was thought to be perfect because you could entertain while the other family members would sleep undisturbed.
The age of the community means that there are lots of mature gardens to enjoy as you stroll around the area after dinner.
The kitchens in most of these homes have been upgraded, but the bathrooms show their age – green or pink/coral tiles. Many have nicely landscaped large back yards with mature trees and foliage. The homes are dated but can be modernized – most have a formal living area and a family room.
Sales Information
There are two homes offered for sale as I write this. They are asking about $230,000, averaging $99 per square foot. This area never has an abundance of homes for sale, but usually a few will always show up.
There were 3 sales in this area last year ranging in price around $85 per square foot.  These homes were built in the late 60's to 70's. They range in square foot from smaller (1600) to over 3000 square foot heated and cooled.
It is a friendly neighborhood with sidewalks and easy access in and out in many areas. If you like older homes with 8 or 9 ft ceilings, large yards, and an inactive association, then look no further.
Homes for Sale Now
[search_listings id='8659′]
Let us do it for you