162 price changes showed up in the MLS system in the last week, up a little from the prior week.
Biggest Drops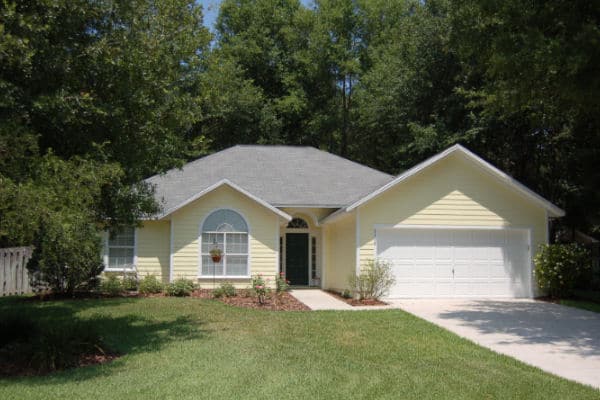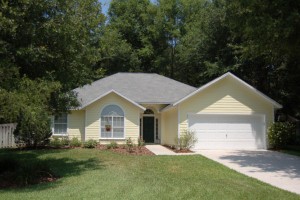 The 25 properties with the largest price reductions last week are listed below.
The largest price reduction was $95,095 for a home in Fletchers Magnolia Court, a mid-size 3/2 built in 1996 located off Newberry Road in Gainesville.  The house is a short-sale and there is an option contract on the house already.  If you are interested in it the contract holder requires a 3% "handling fee" to sign the contract over to a new buyer.
Several condos made the list this week.  It looks like sellers are getting worried that most students have secured their housing for the fall by now.
Price Changes – First Half of pdf File
Price Changes  – Second Half of pdf File
Price Changes – Condos pdf File
Under $200,000
10 of the properties are priced below $200,000, 1 of them is a short sale.  They have a median asking price of $191,000 and were reduced by $24,500, size of about 1,500 sqft built 1999 with 3 bedrooms and two 1/2 baths.  8 are in Gainesville, 1 in Newberry, and 1 in Alachua.
MLS 304575 is in NW Gainesville and is owned by the bank.  I am going to check it out this week, it could be a good deal.
Under $400,000
There are 11 homes priced between $200,000 and $400,000.  Half are in Gainesville, most are on "regular" sized lots.  They have a median asking price of $325,000 and price reduction of $26,000, size of about 2,600 sqft, were built in 2001, and have 4 bedrooms with 3 baths.
Here is a link to a video I took last month of MLS 303040.  I did the video of this home in Haile Plantation The Preserve for an out of town customer.
Under $600,000
There are 2 homes priced between $400,000 and $600,000.  They are both in Granite Parke off SW 8th Ave.  They have a median asking price of $517,000 and price reduction $35,000, size of about 3,600 sqft, were built in 2004, and have 4.5 bedrooms with 3.5 baths.
Over $600,000
2 homes on our list this week are asking over $600,000. One is in Gainesville (in Haile Plantation) and one is in Alachua (actually 2 homes on 15 acres being sold together). Their median asking price is $645,000 and price reduction $40,000, sized about 3,800 sqft, built in 2005, and have 5 bedrooms with 4 baths.
If you would like email updates for our new posts just register:
Overview
Our MLS system won't keep the link above alive forever, so here is an overview of the properties:
| | | | | | |
| --- | --- | --- | --- | --- | --- |
| MLS # | Street Address | City | Home Size | Price | Reduction |
| 305557 | 11611 NW 8 LN | Gainesville | 1820 | $  200,000.00 | $  (95,095.00) |
| 305554 | 4000 SW 23 ST | Gainesville | 1177 | $  119,900.00 | $  (75,100.00) |
| 274925 | 13200 W Newberry Rd | Gainesville | 1465 | $  120,000.00 | $  (67,000.00) |
| 301587 | 6909 NW 107th LN | Alachua | 3034 | $  339,900.00 | $  (55,000.00) |
| 305072 | 3414 SW 92nd ST | Gainesville | 3963 | $  649,900.00 | $  (49,100.00) |
| 303792 | 12182 SW SR 45 RD | Archer | 3000 | $  253,900.00 | $  (42,000.00) |
| 300366 | 1208 SW 104th ST | Gainesville | 3316 | $  489,000.00 | $  (40,900.00) |
| 282765 | 7887 SW 84th WAY | Gainesville | 1878 | $  259,900.00 | $  (40,000.00) |
| 304575 | 4619 NW 40TH ST | Gainesville | 1534 | $  149,900.00 | $  (35,100.00) |
| 301377 | 13576 NW 8TH RD | Newberry | 2752 | $  399,500.00 | $  (34,500.00) |
| 302382 | 19115 NW 156th | Alachua | 3700 | $  639,000.00 | $  (30,000.00) |
| 301792 | 7203 NW 121st AVE | Alachua | 1894 | $  250,000.00 | $  (29,000.00) |
| 302553 | 10505 SW 15th LN | Gainesville | 3933 | $  545,000.00 | $  (29,000.00) |
| 303539 | 913 SW 85 WAY | Gainesville | 1944 | $  309,700.00 | $  (26,000.00) |
| 303040 | 4732 SW 88th DR | Gainesville | 2693 | $  325,000.00 | $  (25,000.00) |
| 275938 | 11004 NW 61 TERR | Alachua | 1616 | $  195,000.00 | $  (24,900.00) |
| 304549 | 4511 NW 36th ST | Gainesville | 2155 | $  199,900.00 | $  (24,100.00) |
| 300033 | 4613 SW 44th LN | Gainesville | 1006 | $  102,900.00 | $  (22,100.00) |
| 301605 | 938 NW 254th DR | Newberry | 1707 | $  174,999.00 | $  (20,901.00) |
| 300034 | 3950 SW 20th #1202 AVE | Gainesville | 1176 | $    99,900.00 | $  (20,100.00) |
| 300035 | 3920 SW 20th #1310 AVE | Gainesville | 1176 | $    99,900.00 | $  (20,100.00) |
| 297190 | 14941 NW 149th PL | Alachua | 2579 | $  365,000.00 | $  (20,000.00) |
| 302087 | 3325 SW 62nd LN | Gainesville | 3662 | $  329,000.00 | $  (20,000.00) |
| 304254 | 4491 SW 101 DR | Gainesville | 2434 | $  349,000.00 | $  (20,000.00) |
| 305692 | 6817 SW 84th ST | Gainesville | 1546 | $  219,000.00 | $  (20,000.00) |