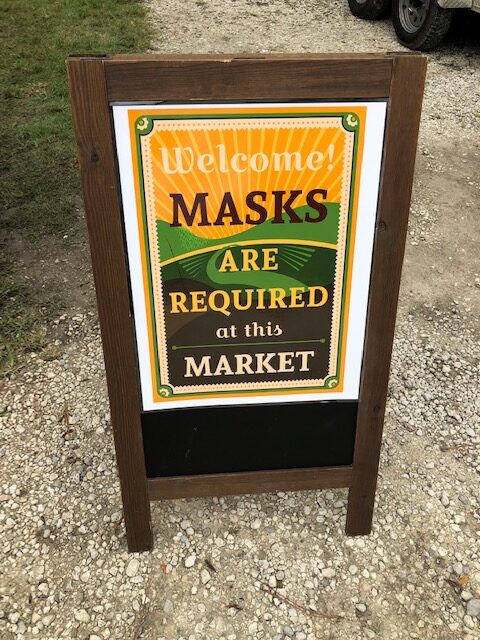 Having a social life in the age of Covid can feel like a guilty pleasure. Even a simple outing to the grocery store can be a much needed change of scenery from endless Zoom meetings and Netflix marathons. When some girlfriends mentioned a Monday night drink at the Grove Street Farmers Market at Cypress & Grove Brewery, I jumped at the chance to do some shopping, have a glass of wine, and see dear friends. Sitting outside on grassy knolls to listen to an acoustical guitarist featuring classic rock faves made this a special time to remember.
As we ordered a glass of wine and some tasty Cypress & Grove beers, it was delightful to see all the local food and produce vendors. Freshly cut micro greens for salads and handmade chunky guacamole were just a few offerings available in this social distance paradise. But what really caught our attention was the option tranquilitymarket.com offered for either pickup or delivery of goods from the various vendors. While Grove Street and the surrounding neighborhoods have a Publix supermarket close by on North Main Street, it is wonderful to have other options for residents in the area. Ordering online at their website makes it a simple option for folks to stay safe and support local vendors.
All told, I highly recommend a visit to the market on Monday evening or ordering online for pickup or delivery. Either way you can't go wrong and will have a chance to support local farmers and vendors.
For more information please visit the following sites:
www.grovestreetfarmersmarket.com