Would you like help building a Green Home?  Contact us and we will connect you with an expert.
Save Money by Building an Efficient Home
Some materials and equipment will last longer and outperform others. If they happen to be less expensive than the industry starts using that new material as standard. As the home buyer you should compare basic features from builder to builder to be sure you are getting the same quality. After that you should focus on whether you want to invest in materials that extend the life or increase the efficiency of your home. If paying a little more today means you double the life of your roof it may be a good investment for you to make.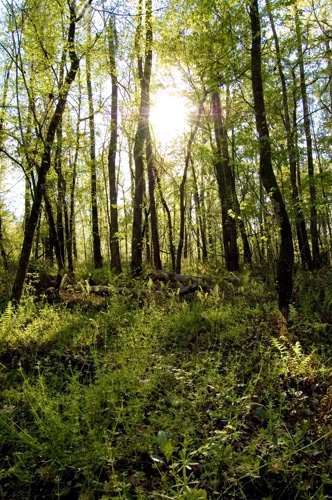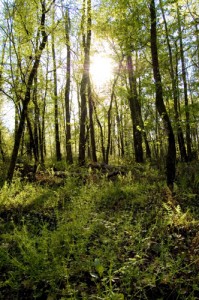 Energy Efficiency – Your monthly expenses are a constant drain on your finances. Reducing the cost to operate your home will keep money in your pocket every month. One of the most efficient investments per dollar you can make is to increase the amount of insulation in your home. After that consider upgrading your windows, and doors for a higher insulation rating – and don't forget to have them well sealed. The next level of energy efficiency is to look at an efficient air conditioner, a passive hot water system, or a tank-less hot water heater. Consider putting your air handler inside the air conditioned space of the home, like in a hall closet. Solar panels are also something you may consider – depending on the tax incentives you may get they could pay for themselves.
Longevity – Look through the National Association on Home Builder's "Guide of Average Lifespan of Household Components" and ask for quotes to upgrade the major systems in your home. Some of the obvious systems are: upgrade the roof to 50-year metal, look into higher quality appliances, invest in cabinets that will not crack, peel, or separate, choose flooring that can stand up to your lifestyle.
Of course, the best way to extend the life expectancy of any of your home's systems is to take care of them. We will give you a packet with all the owner's manuals for you to review, and we will walk you through the maintenance of your home's systems to make sure you can get the most of out them.
Your Break Even Point – Your focus should be how long it takes you to recover the extra cost of upgrading any of the materials or systems in your home. You need to decide if it is better to pay for that now or budget for a new replacement down the road.
What Shade of Green are You?
This is a 3-part series to expose you to some of the differences in sustainable construction, and why you would want to use these ideas in your next remodeling or new construction project.  We will cover the following perspectives for you:
I am concerned about the environment.
I want an efficient home that brings down my bills over the years.
I want to protect my family from toxic chemicals.
Would you like help building a Green Home?  Contact us and we will connect you with an expert.