Haile Plantation has a healthy real estate market.
Demand for real estate is strong in Haile Plantation while supply is becoming more limited. Prices crept up last year while average time on the market is dropping. There is less than a 5 month supply of inventory, making this a balanced market that is leaning towards sellers.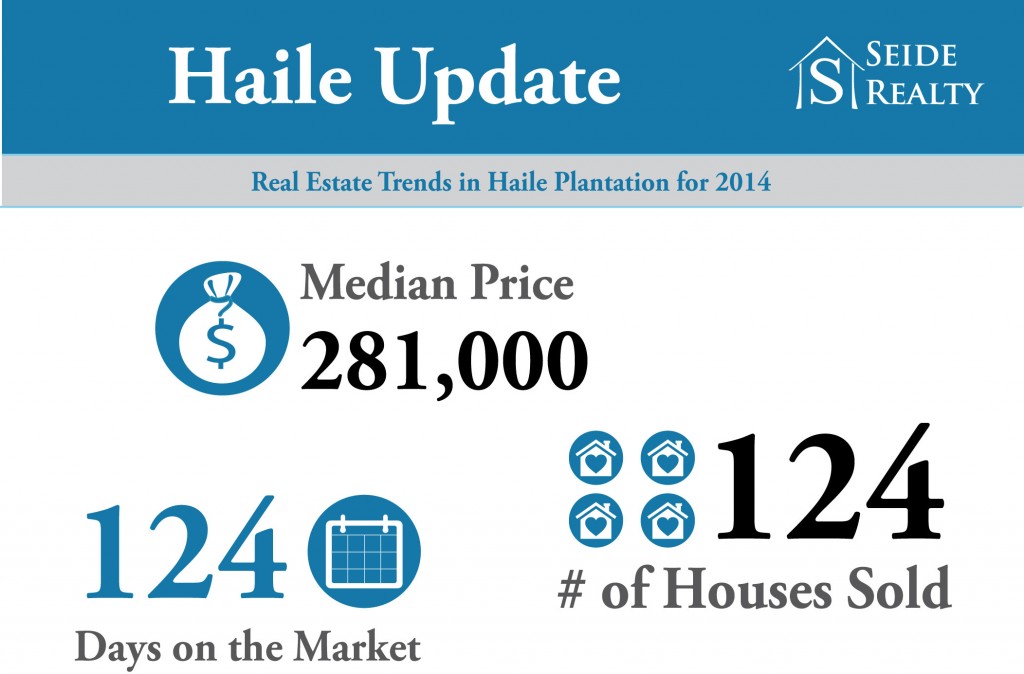 Median Sale Price ▲
2014: $281,000
2013: $272,750
Median Price per Square Foot ▲
2014: $128
2013: $120
Median DOM ▼
2014: 91 days
2013: 113 days
Closed Sales ▼
2014: 124
2013: 134
A constantly updated list of all real estate for sale in Haile Plantation
[search_listings id='8252′]
Too Many Homes? Narrow it down
[search_form id='9703′]
[search_map id='8352′]
You might also like…
Curious about Haile Plantation?
Whether you want to know about Homeowner's Fees, Property Taxes, or the Country Club, we're happy to help.