You're ready to move forward with your life, there's just this one thing holding you back… your home. You want to sell your home for the best price, with as little inconvenience to yourself as possible.

You need a team of professionals to walk you through the process of selling your home, so that all you need to worry about is what color to paint your new living room.
We help you focus on what is most important to you and guide you through the processes while you remain in control.

Your unique needs are the guiding star for everything we do.
You've got this.
For Sellers:
If you choose to work with a Gainesvilleian agent, you will be assured of the following:
Ability to communicate remotely during the entirety of your experience, if need be.  That means you can go on a vacation in the middle of buying your Gainesville home with us, and still have full access to everything you need.  It also means never having to scan or fax us anything – our technology will handle all of it seamlessly and paperlessly.
The kind of marketing that is all about your home, not about us.  Targeted, precise and created using the standards of today, not last decade or last year.  Your home will be presented in its best light in all the places where consumers actually are.
Professional grade photography for EVERY property, no matter the price, at no expense to you.
Staging recommendations and assistance wherever such improvements may help with selling your home faster or for a higher price.
Unabashed honest market opinion.  We will not tell you that your home is worth more than it is just to get a listing – but we will always tell you how you may be able to get to your target price.
Five star customer service throughout the entirety of the process.  You will always be able to reach us when you need to and we will always keep you up-to date on everything.
Fill out this quick form below and we'll let you know what's happening in your local market.
We promise we won't spam you. We will contact you twice once with the information you asked for, and once to see if you have any questions.
Downloads:
Home Prep checklist
Budget
how to pick an agent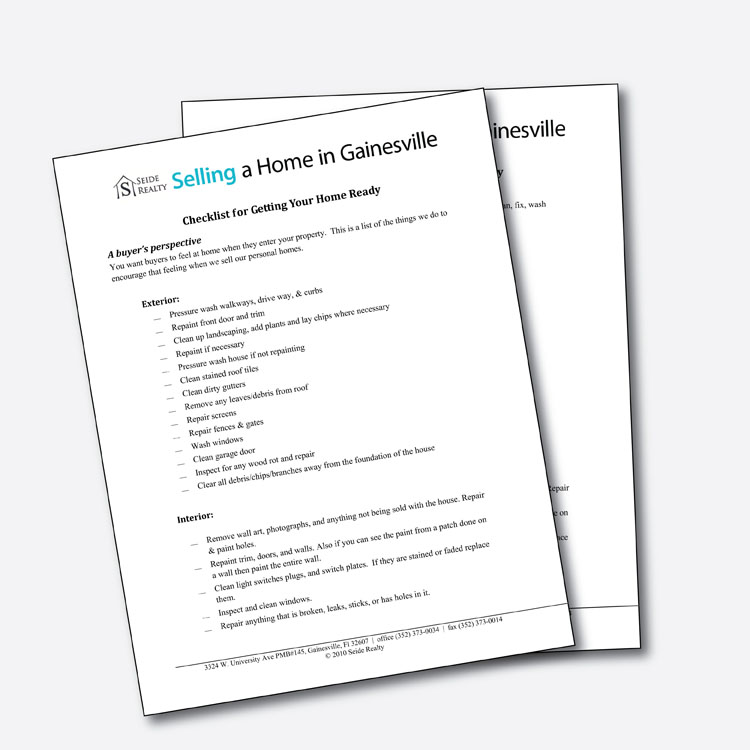 Our Promise
Your real estate experience should be effortless, and fun. Your five star experience starts with us anticipating your needs, providing expert advice, and understanding your perspective.
We will help you meet your goal, moving forward with your life in the most comfortable way possible, by providing:
Guidance without pressure.

Quick answers to your questions.

Clear and simple pricing and valuation reports.

Advice for your unique situation, when you need it.

Clear guidance so you avoid common problems

Reliable experts to advise if you find yourself with an uncommon problem.

A smooth closing process.